The Gifts Hospice Gave to my Family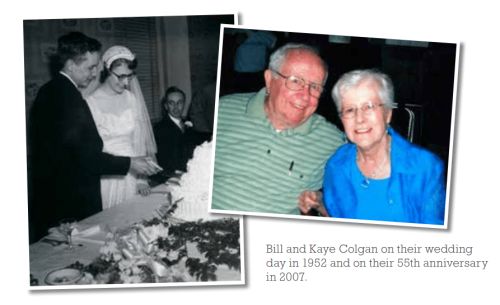 Like many people, prior to my parents' experience with hospice, I knew very little about it. I wondered if hospice meant "giving up." I realize now that it is the exact opposite: it is taking back—taking back control of how—and where—we want to end our lives.
My mother lived a wonderful long life, but at 88, her body was failing and despite several attempts to "fix" things, the outcome was inevitable. She'd lost her desire to get better. Mom acknowledged that if the time had come for God to call her home, she was ready.
Thanks to the amazing team at Frederick Health Hospice, my mom was able to live her last days in her own home at Country Meadows of Frederick. She was surrounded by the familiar and loving faces of the staff and friends who had kindly embraced her for the last three years of her life, and comforted by a wall of photos of her seven children, 16 grandchildren and my father, her partner in life for almost 61 years.
Because Mom was under hospice care, it meant that she no longer had to face hospitalizations and ensuing stints in unfamiliar rehab facilities. So she spent her days making jewelry and her nights sipping Chardonnay. Mom still received her maintenance medications for high blood pressure and hypothyroidism, but there were no more attempts to try a new medicine, a new "fix."
It simply meant Mom could live the end of her life on her own terms, where she was most comfortable.