Awards and Accreditations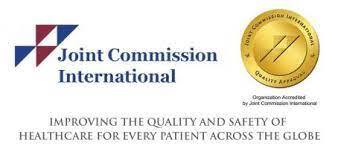 Joint Commission Accredited Organization
Frederick Health Hospice is proud to be accredited by the Joint Commission. The Joint Commission comprehensive accreditation process evaluates our organization's compliance with their standards and other accreditation requirements. The Joint Commission accreditation is recognized nationwide as a symbol of quality that reflects an organization's commitment to meeting a certain performance standard.

Department of Defense Vietnam War Commemorative Partner
Frederick Health Hospice recently became the second hospice in Maryland, and one of only 12 in the nation, to become a partner in the Vietnam War 50th Commemorative Partner Program established by the Department of Defense.
Level 4 Partner with We Honor Veterans
Frederick Health Hospice was the hospice in Frederick County to reach Level 4 partnership- the highest designation as part of the We Honor Veterans Program. Learn more about Veterans program here (click to veterans page)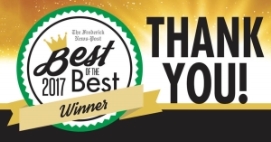 2017 Best of the Best
Frederick Health Hospice was named best in home health care provider by the Frederick News Post readers in 2017. Frederick News post recognizes local businesses which are the heartbeat of Frederick, MD.
Best of 2017 Mt Airy
The Kline Hospice House was named one of the Best facilities by the Town of Mt Airy in 2017.

2015 Circle of Life Citation of Honor
Frederick Health Hospice was presented the Circle of Life Citation of Honor by the American Hospital Association and National Hospital and Palliative Care Organization. The organization was one of only two recipients in the United States for the 2015 recognition, which celebrates programs that have made great strides in palliative and end-of- life care.