Thank You For Your Service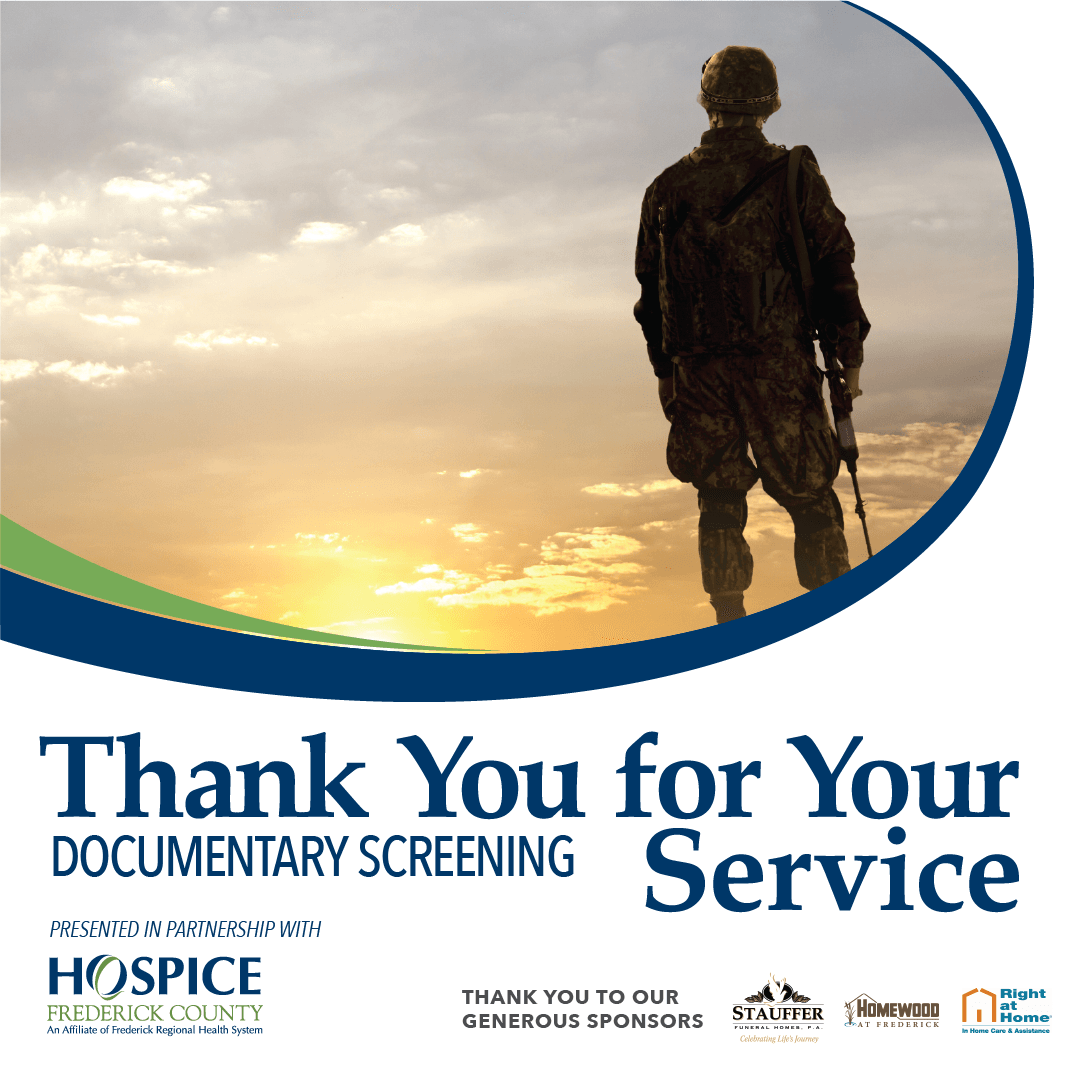 Hospice
Join us for a screening of Thank You For Your Service, a powerful 2015 documentary by Tom Donahue that takes aim at the flawed mental health policies with in the U.S. Military, their consequences for four veterans involved in an "incident" in Iraq, and it's impact on their lives following their discharge and return home. The film should not be confused with a 2017 Hollywood movie by the same name. The screening will be followed by a panel discussion of community health resources. Community resource tables will also be available.
This film contains graphic images and language and is not suitable for children under 17.
Register by emailing communityevent@fmh.org or calling 240-566-4055.
Price:

Free

Registration Type:

Call to Register